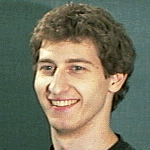 Welcome!
Thanks for visiting the Home Page of Richard Kiss
---
Huh? Who Are You?
Why, I'm Richard Kiss. Do you want to know more about me?
---
Last update: April 27, 2002. What's New?
Photos
Siskel and Ebert
Abraham Lincoln's Gettysburg Address.
FreeBSD
External links
---
There have been
nonconsecutive accesses to this page since August 21, 1996.
Thanks to www.digits.com for doin' the countin'! Except when it doesn't work.
---
Copyright © 1996, by Richard Kiss. All rights reserved. Please obtain permission before using any text or images herein.
---